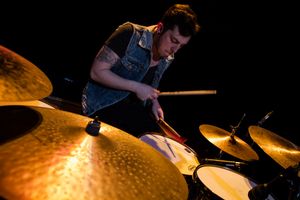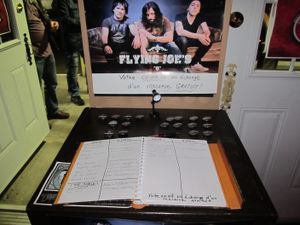 Flying Joes is doing a pin promotion each night we perform on stage. We offer you free nice Flying Joes pins in exchange for an email to be kept informed about our latest news. By subscribing to our mailing list, you will become a fan and will receive exclusive offers and surprises! We will not tell you more for the moment...
Ask for your pin at our live concerts!
On vous donne des macarons gratuitement lors de tous nos spectacles en échange d'une adresse courriel pour vous tenir au courant des nouvelles du groupe. En vous inscrivant à notre liste d'envoi, vous bénéficierez d'excluvisités réservées à nos fans seulement!  On ne vous en dit pas plus long...
Demandez votre macaron lors des événements!