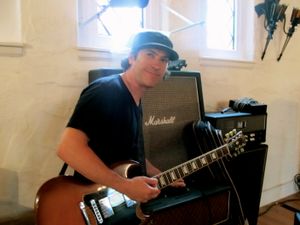 We started the recording of our first album at  Montreal Mechanicland Studio. This first album will be produced by none other than Glen Robinson (Foo Fighters, ACDC,U2, Deep Purple...and more). We're eager to make you hear our original songs. We work on this project since January 2014. We compose Rock 'n' Blues songs for roadtrips. You can compare this project to Rival Sons, Jack White or Led Zeppelin. We plan to launch the album next Spring 2016. While awaiting for it, you car hear our stuff at our concerts!

Flying Joes a commencé à enregistrer son premier album au Studio Mechanicland à Montréal. Ce premier opus sera réalisé par nul autre que Glen Robinson (Foo Fighters, ACDC,U2, Deep Purple...etc). Nous avons tous très hâte de vous faire entendre nos chansons sur lesquelles nous travaillons depuis janvier dernier.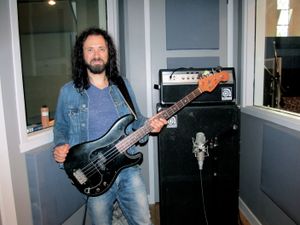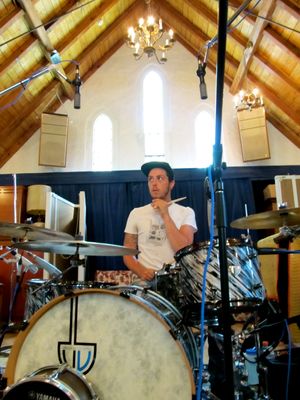 Notre style musical est un rock n blues que l'on écoute dans sa voiture dans le son des groupes tel que Rival sons, Jack White ou Led Zeppelin.Si tout va bien l'album sortira en 2016. En attendant, vous pouvez toujours entendre quelques unes de nos compositions en spectacle peu importe où nous jouons!