This Friday August 29th, we officially launch our first official video with our song BATTLEFIELD! We are really happy to present it to you. Good news: the video will be broadcast on MUSIQUE PLUS. We invite you to make your special requests online!

C'est ce vendredi le 29 août qu'est lancé notre premier vidéo-clip officiel avec notre chanson BATTLEFIELD! Une bonne nouvelle: le vidéo entre en diffusion à la télé de MUSIQUE PLUS cette semaine. Faites vos demandes spéciales par Internet!
 
DEMANDES SPÉCIALES MUSIQUE PLUS / MUSIQUE PLUS SPECIAL REQUEST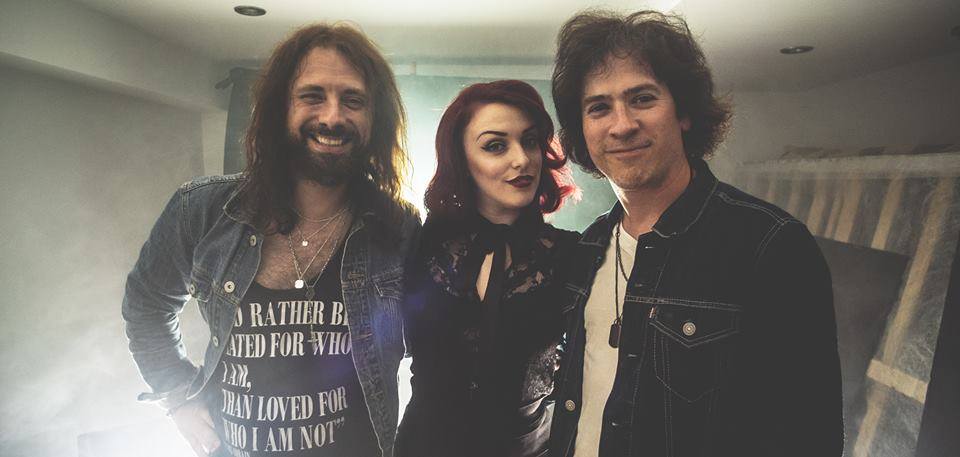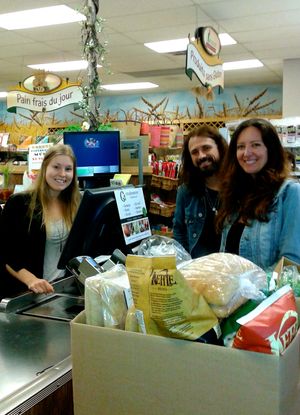 As you can see, we were working on a night set. We have used red smoke grenades, a courtesy of the GREAT team of AVENTURE AIRSOFT LANAUDIÈRE.The beauty you see on screen is the excellent artist Audrey Ivory, impersonating the role of a 50's pin-up girl. She will welcome you at our album launch.

The filming was divided in two days. The first one with Audrey and the second one in the woods for a long 12 hours non-stop filming (by chance, the only one day rain-free) with the passionate team of STEREO FILMS: Ganaël et Stevo. Thankfully we were able to recharge our batteries with BIO amazing food from our sponsor LA MOISSON SUPERMARCHÉ SANTÉ, Ste-Thérèse.

Nous avons utilisés des bombes fumigènes rouge pour le tournage de nuit, une gracieuseté de l'équipe formidable de AVENTURE AIRSOFT LANAUDIÈRE. Vous verrez aussi à l'écran la belle Audrey Ivory, une excellente artiste qui personifie une pin-up des années 50 et qui sera présente à nos lancements d'albums.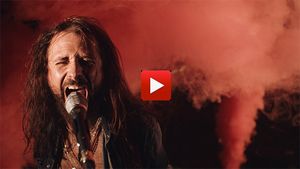 Le tournage s'est fait en deux jours, une première journée avec Audrey et une deuxième en forêt pour un long 12 heures non-stop (par chance, la seule journée de la semaine sans pluie) avec l'équipe passionnée de STEREO FILMS: Ganaël et Stevo. Heureusement, nous avons pu faire le plein de bonne énergie BIO toute la nuit grâce à notre commanditaire pour la bonne bouffe LA MOISSON SUPERMARCHÉ SANTÉ de Ste-Thérèse.

Sur la photo du haut/On the top picture: Syd, Audrey Ivory, JF
Sur la photo du bas/On the bottom picture: Syd, Andrée Belle-Isle (label manager of fonogramme) and the amazing staff from La Moisson.