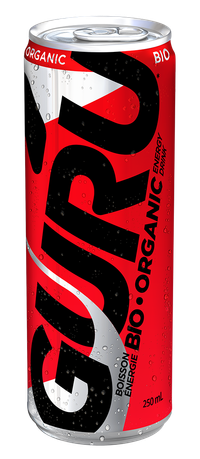 We are really happy to announce that we have an official sponsor that will follow us on the road: GURU ENERGY DRINK! Syd and Marco are already HUGE fans of this organic drink that helps them kicking some ass during their performances! We will be giving some to the fans, come and see us at our next venue!

Nous sommes très heureux d'annoncer que nous avons un commanditaire officiel qui nous suivra sur la route: GURU, la seule boisson énergisante Bio! Syd et Marco sont des fans fini de cette boisson qui les aide à rocker la baraque sur scène! Nous en donnerons à nos fans lors de nos événements, alors venez nous voir en spectacle!

Another partner joins us to help financing the recording of our album LET IT OUT: FACTOR and the government of Canada. It allows us to continue to offer good music and to go further in our projects.

Un autre partenaire se joint à nous pour financer l'album LET IT OUT: FACTOR et le gouvernement du Canada. Ça nous permet de toujours continuer à vous faire entendre de la bonne musique et à aller plus loin dans le projet.