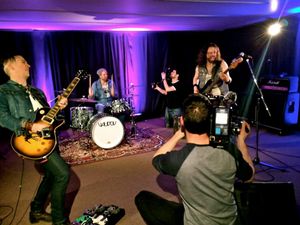 Today was our day 1 filming the new TV Show "
Les Lounges Urbain
" with Keity Antoine with the amazing team of
Bell Fibe TV1.
You will hear our song Let It Out on TV this summer!
Aujourd'hui était la première journée de tournage de la nouvelle émission "
Les Lounge Urbain
" animé par Keity Antoine, filmé avec la super équipe de
Bell Fibe TV1
. Vous entendrez cet été notre extrait Let It Out à l'écran!