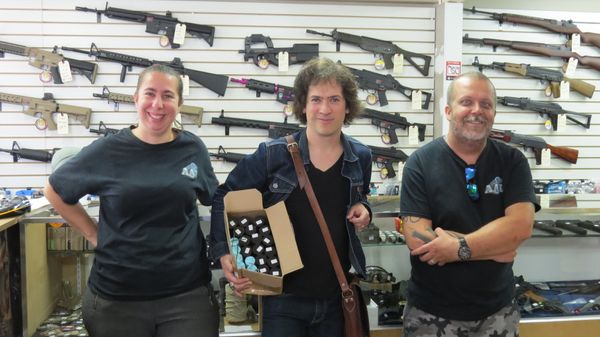 Let's go for our first official video shoot! A very special thanks to our SPONSORS for their precious collaboration and enthusiasm!

On top, JF "the killer" with the wonderful team of Aventure Airsoft Lanaudière in Repentigny. Jay is taking the smoke grenades we will need for the video shoot. Get in gear for the super-charged thrill of our "Batllefield" video!

On the left, Syd is doing the grocery at our sponsor "La Moisson" in Ste-Thérèse. The BEST Organic food and drinks on the menu for all the production team. We're going to be in top shape, full-filled of good energy all the way through!

A special thanks to our production team STEREO FILMS.

Et c'est parti pour le tournage de notre premier vidéoclip officiel!  On remercie nos COMMANDITAIRES pour leur extraordinaire collaboration et leur enthousiasme!

Ci-haut sur la photo, la fantastique équipe de chez Aventure Airsoft Lanaudière à Repentigny, avec JF "the killer" qui ramasse les bombes fumigènes dont nous avons besoin pour le tournage. On vous promet des sensations fortes avec le vidéo de notre chanson "Battlefield"!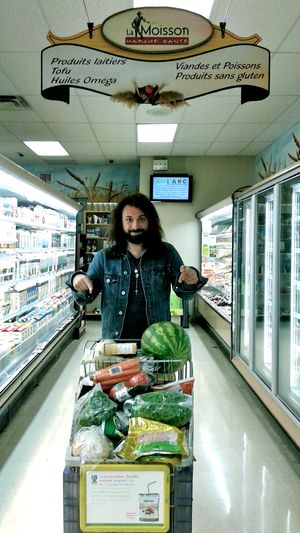 Ci-bas sur l'autre photo, Syd qui fait l'épicerie chez notre commanditaire La Moisson à Ste-Thérèse. Un buffet santé et biologique attend toute l'équipe de la production du vidéo, "ça va péter le feu" comme on dit chez nous! De la bonne énergie sur toute la ligne!

Un merci spécial à l'équipe de STÉRÉO FILMS, qui s'occupe de la production.